Traffic Control Supplies and Signs for hire in Brisbane and around
ETC Hire has proudly been supplying Brisbane and Gold Coast traffic control equipment, VMS boards and LED boards throughout South East Queensland and Northern New South Wales since 2008. Our traffic equipment and signage is designed for a wide range of sectors and applications including: construction, traffic control, retail, events, commercial, civil and mining. We aim to provide our clients with the latest, most innovative products and reliable, professional service.
The majority of our fleet we purchase is Australian made. We only buy equipment from reputable suppliers and manufacturers, to ensure the equipment we hire performs efficiently and reliably. Each piece of equipment is regularly serviced, checked and tested thoroughly before being handed over to our customers. Exceptional after hours service is just another benefit available to our valued clients. For more information about us regarding our after hours service, please refer to our hire information page.
Products and services we can supply:
Amber and Colour Variable Message Signs (VMS) – Solar Powered
Portable Traffic Lights (PTL2) – Solar Powered, 2-way, 3-way, 4-way & 4-way independent
Safety Solar Lights for Portable Traffic Lights
Safety Solar Cameras for Portable Traffic Lights and VMS
Solar Powered Camera Trailers and systems
Terra Light Lighting towers – Providing 360° low glare light dispersion out to approximately 50m from the tower
5W, 30W, 60W LED Solar Powered Street Lights
Trailer mounted Arrow Boards
Full Colour Trailer mounted Billboards
Portable Toilets
Capability & Product Overview: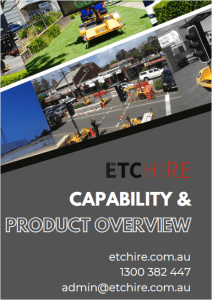 VIEW CAPABILITY & PRODUCT OVERVIEW






For all enquiries or to find out more about us please call 1300 382 447 or email us.
We are open Mon-Fri 7am-5pm (QLD time). For after hours/emergencies please call 1300 382 447.