ETC Hire has premium quality, affordable Brisbane LED displays for hire locally and throughout the Gold Coast, allowing you to showcase your latest products, events and services, so you can stand-out from your competitors. Other areas of operation include Ipswich, Sunshine Coast, Byron Bay and greater Northern Rivers in New South Wales.
We offer competitive prices on LED poster displays for as little as $75 per week plus gst for single board hire, with special offers available for multiple boards. There's also rent-to-buy terms of only $5.60 a day plus gst, with affordable finance available.
Our displays can be used for advertising hotels, cafes and restaurants, private and corporate events, real estate agencies and listings, retail stores, shopping centres, art galleries, car yards and many other applications.
Why LED displays are a good investment for advertising products and services
A study by 3M in the United States has revealed the human brain processes images up to 60,000 times faster than text. So a visual medium, such as an LED display, is far more likely to capture the attention of consumers over advertising that's text heavy for promoting a new product, event or service. LED poster displays offer superior high resolution images, that will effectively attract the attention of your consumers in Brisbane or the Gold Coast.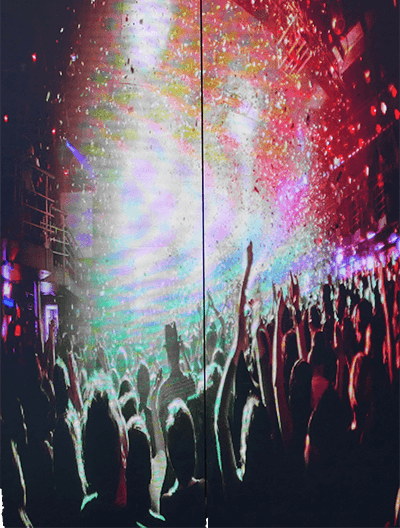 LED displays can be programmed using a smart phone, tablet or PC
Our hire team can program your LED display in-house, or alternatively, you can do it quickly and easily yourself, using your smart phone, tablet or PC. Whether you want to display single or multiple images through to video footage, our state-of-the-art multimedia HD screens offer a wide range of functions. Because these displays allow you the option of playing video footage or loading static images and image galleries, you can trial different options for visual content delivery to achieve the most successful result.
Advertising displays offer a wide range of features and benefits
Our advertising displays are designed with a wide range of features, to deliver a superior user experience. With inbuilt digital signage software, you can program your LED display to play images or video footage at scheduled times designated by you. The boards can also be enabled for HDMI/VGA, enabling connectivity to other media sources.
Contact us if you're interested in hiring our LED displays for your business or event in Brisbane or on the Gold Coast. Download the PDF below if you'd like to find out more