Solar Security Systems
---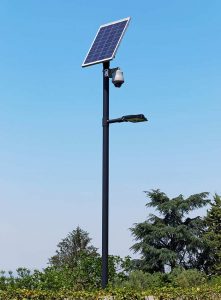 24 hour security surveillance 
Our security systems deliver 24/hour surveillance for events, properties, construction sites, warehouses and many other commercial and industrial applications.
Our solar surveillance systems are ideal for monitoring weekends, evenings and public holidays when sites are empty. The security systems can also provide surveillance on multiple sites and have time lapse features.
While the solar camera is discrete, it has up to 30 motion detectors which efficiently cover large areas. In addition to this, you can visually access your property remotely around the clock via your smart device. All images recorded by the security system are stored to a cloud database and are accessible for up to 30 days.
---

Our security systems can be hired individually, trailer-mounted or attached to:
Solar street lights
Portable traffic lights (to identify red light runners while monitoring road safety)
VMS board (to monitor traffic conditions and issue warnings to motorists, e.g. flood warning)
Solar lighting towers
Contact us today on 1300 382 447 to arrange hire of our security systems. Find out more about our custom site security packages via our blog.
---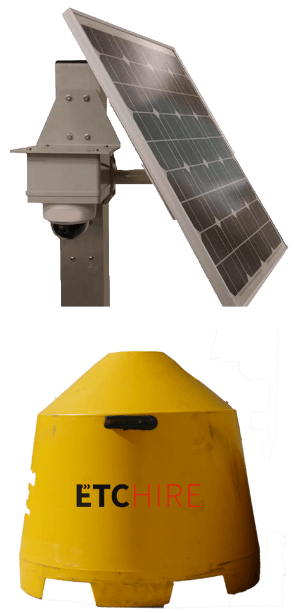 Bollard-Mounted Now Available for Hire
Our Surveillance Camera can now beMounted on Water-Filled Base.
Height: 1125mm
Length: 1150mm
Weight (Empty): 37kg
Weight (Full): 637kg
Wall Thickness: 8mm
Material: MDPE
For more information, download Bollard brochure