Solar Street Lights
All of Your Traffic Management Hire and Solar Street Light Service Needs on the Gold Coast and Brisbane!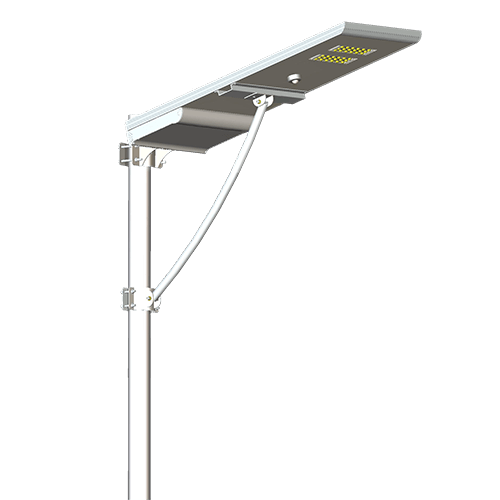 A fully integrated system with LED lights, batteries and solar panels within one unit. The units mount to almost anything and are very easy to install. Offering 100,000 hours of operation per LED light, they turn on at dusk and off at dawn automatically. With a range of watts and sizes available, there is a solar light to suit any application, large or small. The all-in-one solar street lights are a more cost effective and eco-friendly alternative to other units, making them essential in the traffic management hire business.
Street lights are an essential piece of equipment in any locality. They help light up streets which accommodate easy passage during night time or sometimes even during hazy conditions when visibility is poor. Another very useful application of street lights is that they often deter crime because perpetrators want to remain in the shadows.
As their name suggests, the solar street lights are run with the energy of the sun. This means the running cost of these new solar street lights is negligible and they are excellent value for money since they provide so much light for so long at such little cost. This makes solar street lights one of the most desirable products in any traffic control equipment hire shop.
ETC Hire offers two variations of solar street lights. The first, is the LED solar street light with surveillance camera. The second, is the all-in-one design.
Our LED Solar Street Light with Surveillance Camera Specifications:
SYSTEM SECURITY: Three-level account, password rights management
DYNAMIC DOMAIN NAME: Can be embedded; permanent free domain name
MOBILE ACCESS: Supports iPhone & Android APP
LENS: 3.6mm standard
RESOLUTION: HD (1280x720P), VGA (640×480), QVGA (320×240)
IMAGE ADJUSTMENT: Adjustable brightness and contrast; auto white balance
NIGHT VISION EFFECT: LED light, night vision distance is 10-15m
APPLICATION: Indoor hoisting or wall mounting
POWER SUPPLY: DC12V/1A (POE power supply is optional)
SYSTEM REQUIREMENTS: Microsoft Win98 SE/ME/2000/XP, Vista, Win 7 OS; Internet Explorer 8.0, Firefox, Google Browser, Professional Client Management Software.
Find out more in our product brochures!
Our LED Solar Street Light All-in-One Design Specifications:
| | | | |
| --- | --- | --- | --- |
| Model Number | 5W | 30W | 60W |
| Solar Panel | 7V/5W | 18V/60W | 18V/80W |
| Light Source | 5W Epistar LED | 30W CREE LED | 60W CREE LED |
| Colour Temp | 6000-6500K | 6000-6500K | 6000-6500K |
| Luminous Flux | 500-550Lm | 3000-3300Lm | 6000-6600Lm |
| Working Hours | >12 hrs | >15 hrs | >15 hrs |
| Net Weight | 2.1kg | 16.5kg | 20kg |
Find out more in our product brochures!
Contact us today for all your traffic management hire related enquiries!