Your Electronic Sign Hire Specialists
Trust ETC Hire with All Your Different Traffic Management Hire Related Needs!
ETC Hire has been in the traffic management hire and traffic control equipment hire business on the Gold Coast for over 10 years.  Here at ETC Hire, we take safety and legality very seriously, so it has always been our goal to make sure that all our products are safe to use and that they meet all the set legal and traffic management hire industry set standards.
ETC Hire is also environmentally focused, and as a result, a vast majority of our equipment is solar powered. This means they are extremely eco-friendly and very cost-effective to operate. In addition, most of our advertising and traffic control equipment is trailer mounted, making them easy to transport and position.
Since ETC Hire is an Australian owned and operated company, we use predominantly Australian designed and made products, ensuring top quality equipment for local roads. We never compromise on quality.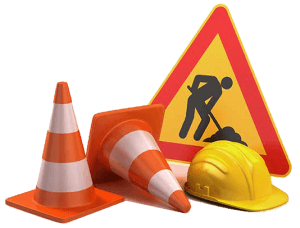 ETC Hire operates throughout the Gold Coast and Brisbane (and beyond for long term hires) – we are completely equipped to deal with any traffic control related issues in these locations. We offer a variety of different services and products for hire. Check out the list of our extensive services and products below.
We Provide a Variety of Services on the Gold Coast and Brisbane, Including:
Qualified traffic crews
24/7 emergency crews on standby
Personal help for all services
Traffic plans
Vehicle plans
Pedestrian management plans
Traffic reports
Council permits and RMS permits for all road works
Labour hire
Our Range of Traffic Management Equipment for Hire on the Gold Coast and in Brisbane:
VMS (Variable Message Sign) Boards
LED (Light Emitting Diode) Billboards
Advertising Displays
Solar Street Lights
Lighting Towers
Solar Surveillance Systems
Traffic Control Services
Temporary Road Barriers
Temporary Fencing
Other Road Accessories
Radar Speed Signs
Contact us today for a quote, or to get in touch about any other traffic management hire related enquiries.