Here's an outline of some of the most popular event items and their uses. Depending on the size and duration of your event, you may need a few of each to get the intended result.
Signage

Provide a schedule of the day's events, car park directions or any other information with a variable message board (VMS). These versatile LED boards will help get your message across whether its day or night. They're available in one colour (amber) and five colour LED models and are powered by solar panels and batteries, so they don't require access to mains voltage.
Lighting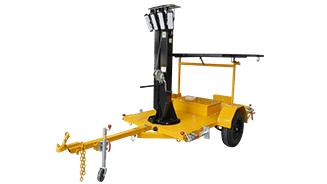 For all day or night events, lighting will help increase safety and security for event-goers. Our solar lighting towers are popular options due to being highly mobile, yet completely mains free. They're also silent and emissions free, ideal for outdoor or even indoor use where noise and air pollution are unacceptable. The versatile solar lighting tower provides powerful lighting with long battery life.
LED Billboard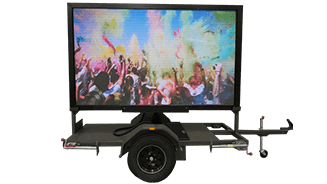 The trailer mounted LED billboard provides full colour image and video playback capability for maximum impact. Make your event even more impressive with LED screens. They require access to mains to be powered and have variable brightness capabilities to easily be seen in both day and night.
Temporary Fencing
Keeping your event-goers safe from harm can be helped by using temporary fencing. We offer three options; hoarding panels which completely block out the external area, prestige fencing which feature anti-climbing properties and crowd control barriers which are ideal for footpaths, roads and pedestrian containment. Mesh fencing is also available to help secure crowds, equipment or worksites.
Temporary Road Barriers
Road barriers are a great solution for managing traffic and keeping cars away from an event or pedestrians. We have multiple options available from steel, to concrete and plastic barriers.
We have other equipment that could suit your event as well. Speak to our friendly staff about your needs and we'll help make your event go smoothly.